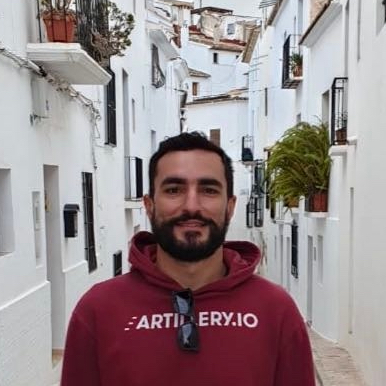 Hi, I'm Hassy.
🏡 I live in Ireland. Before that I was in London for 6 years, and in Edinburgh for 11 years.
🛠️ By day I work on Artillery. Our mission is to help developers keep their systems fast and reliable, and their PagerDuty alarms silent. My professional interests include SaaS, sustainable open source, cloud infrastructure, and software performance.
🌳 In my spare time I like to be outside - carving, surfing, or hiking. Now and then I will also head to a gym to practice involuntary yoga.
☕️ I'm always happy to meet new people and help others. Message me on @hveldstra on Twitter or email me on h@veldstra.org. I'm also on LinkedIn.
---
Writing